Handwork
2016-06-11T00:00:00+02:00
2018-01-21T23:59:59+01:00
The second part of the multiannual project HANDWORK
The second part of the multiannual project HANDWORK focuses on woodwork. The main roles are reserved for chair maker Caspar Labarre from the historic dockyard C.A. Meerman and students of the 'Goese Lyceum'.
Caspar Labarre & the Meerman dockyard
Caspar Labarre is not just a chair maker. The wood he uses comes from trees that he fells, splits and saws with his own hands. In an endless series of meditative actions he planes the wood and connects the pieces to make a chair. It is a wondrous way to work in a world where everything is mass-produced in factories. HANDWORK has linked him up with Cees Droste, ship's carpenter at the Meerman dockyard in Arnemuiden and a master at old connecting and sealing techniques. He shares his specialist knowledge of shipbuilding with the chair maker, who sees strong resemblances with his own work methods.
the goese lyceum
Together, they mentor VMBO students of the department of Construction, Living & Interior of the Goese Lyceum. The students not only get the opportunity to learn from Cees and Caspar, but are also shown a new way of working – using only hand tools, which requires craftsmanship, but also time, patience and loving care. With their newfound skills, the students make a museum piece you are allowed to sit on. One for the exhibition and one for use at the dockyard in Arnemuiden.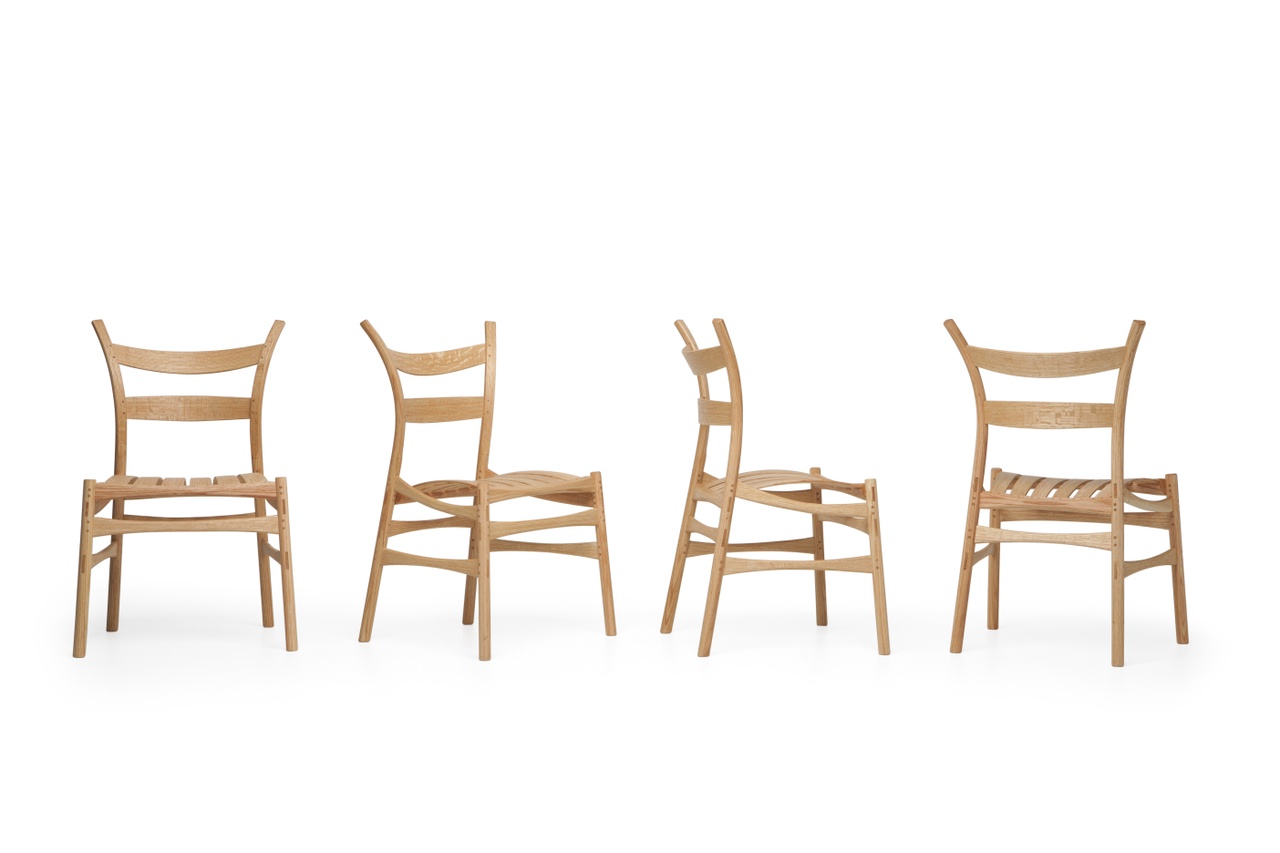 Masterpieces Caspar Labarre
masterpiece
For his own masterpiece, Caspar is inspired by the nineteenth-century owl chairs from the collection in the Zeeuws Museum. This type of chair, usually with a thatched seat, is found all over Zeeland and is characterized by a cut-out 'owl' in the seatback. A special detail is that the figure looks like an owl but is actually supposed to represent a potted fern.
The second part of HANDWORK was made possible by:
Caspar Labarre, Het Goese Lyceum: Bouwen, Wonen & Interieur, Historische Scheepswerf C.A. Meerman,
Cees Droste, Urbi et Orbi, The Hoekman Brothers, Glamcult Studio, Hans Gremmen, Jaap Scheeren, Meubelfabriek van Gaasbeek & van Tiel.