BEN SLEEUWENHOEK
Pitchers, coasters, cartwheels, mushrooms and teapots: Ben Sleeuwenhoek's works are easily distinguishable by his use of everyday objects. He reduces objects to their most recognisable form. In his paintings and gouaches, the artist places them as silhouettes against a background of abstract colour areas and shapes.
Many of his figurative motifs go back to India, where the artist often used to travel. Since his stay in Berlin, German folklore motifs have also regularly found their way into his work. Ben Sleeuwenhoek is not only interested in what he represents, but also in how he represents it. The placement within the plane and the use of repetition aim to relativise symbolic content and to bring about a flow of new meanings.
In the seventies, Ben Sleeuwenhoek starts creating books. Repetition also plays an important role in this earliest work. In this period, he starts collecting pictures which he attaches to the wall as inspiration for new work. These are images from (art) books, photographs taken during his many travels to India, photographs taken in his studio and templates he uses for his paintings.
BILDERBUCH
In his new work Bilderbuch, Ben Sleeuwenhoek has started to incorporate this image archive into collages. He is inspired, among other things, by a 19th-century scrapbook from the collection of the Zeeuws Museum. This also shows, on the one hand, an encyclopaedic view of the world in which everything is divided into categories and, on the other hand, a romantic longing thanks to the spontaneous and intuitive way in which the scrapbook is made. With his Bilderbuch, Ben Sleeuwenhoek has created something similar: he sometimes groups together images of the same type of object as if making a scientific comparison. At other times, he uses playful compositions and inversions to remove meaning from the representation and evoke new associations.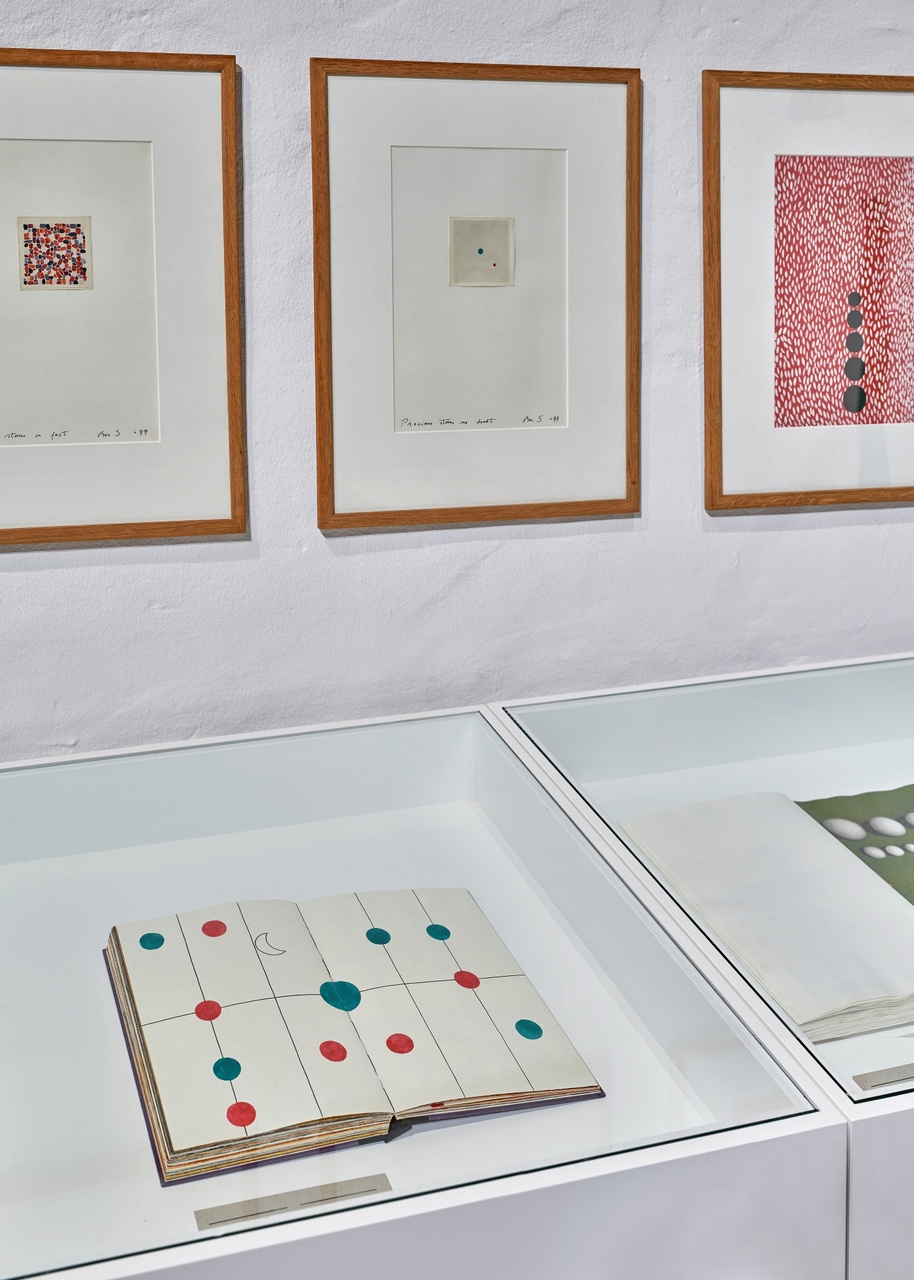 Exhibition detail - Bilderbuch-Ben Sleeuwenhoek
Photo Pim Top